The Merivis Fellows program gives Merivis alumni the ability to earn valuable Salesforce project experience while simultaneously helping organizations implement key business functionality.
Merivis works with client organizations to identify and scope project work that Merivis Fellows members have been trained to implement. Merivis then pairs a Salesforce expert to guide the fellows through a project lifecycle to analyze, design and implement the work.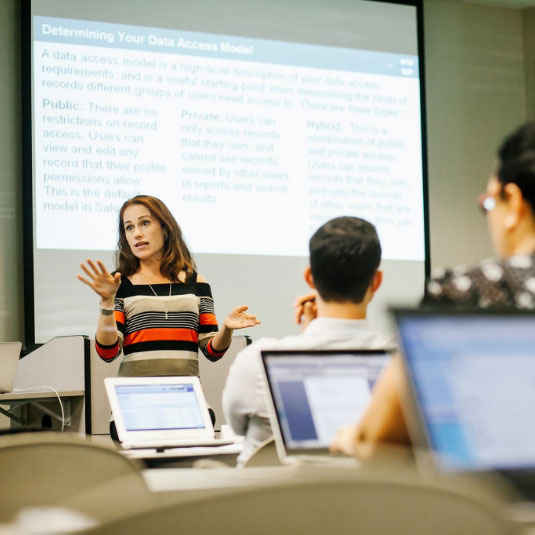 The Merivis Fellows program is supported by a technology stack and software development lifecycle that positions Merivis alumni to excel in today's fast-paced and virtual project environment, while minimizing the administrative overhead required by client organizations to collaborate and integrate work from the team. Specifically, the program leverages SaleforceDX, Quip, Gitlab and a predictive agile development methodology. .